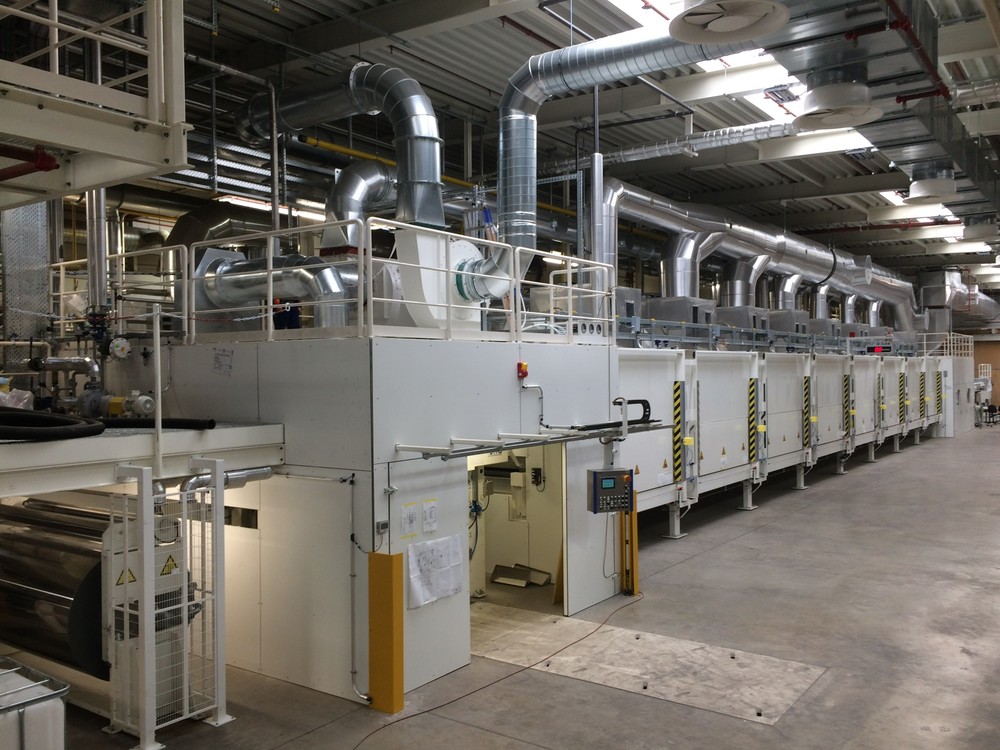 FunderMax establishes further capacities for growth
In order to be able to exploit the potential for growth in the Compact-Sector, a new horizontal impregnation line called "HTM10" was ordered in April last year.
The installation location was crucial in the preliminary design. Ways should be as short as possible in order to exploit the existing semi-factory logistics and the existing infrastructure should be used as well as possible.
Due to the determining factors it was necessary to demolish a large part of hall 1 completely. The demolition work on the old stock and the construction of the new hall started last year.