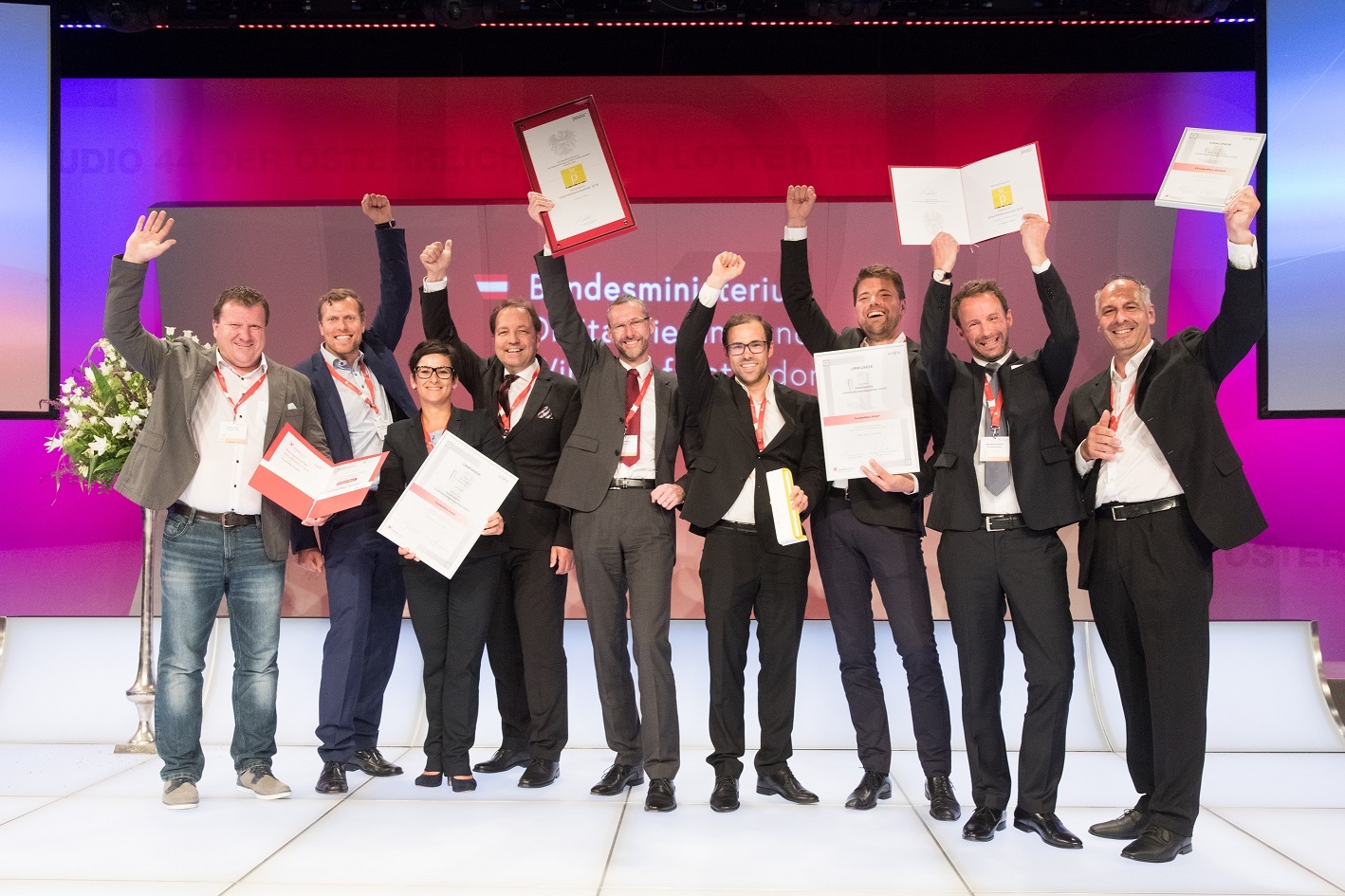 State Award Corporate Quality for FunderMax
On the occasion of the Quality Austria Winners' Conference FunderMax stood out as the overall winner of the "State Award 2018 for Corporate Quality". On 7th June 2018 federal minister Margarete Schramböck handed over the prize to a delegation of FunderMax that represented the entire company.
The Austrian State Award for Corporate Quality proves that FunderMax as a company develops in all areas of the business from day to day and achieves an excellent performance. The EFQM-Model (European Foundation for Quality Management) has been offering a standardised framework for assessing the abilities for the past years, which demands commitment as well as a high level of discipline. It is about bringing written standards to life. The employees of FunderMax impressively demonstrate again and again, that discipline and an excellent performance at FunderMax are more than just words.
The jury justifies the award as follows: "The assessment results 2018 show a very mature company with production sites in Austria and great success with their export activities and on global markets.
The Management team's leading style based on common responsibility and their way of acting as a role model regarding Business Excellence within the Constantia Group, must be especially emphasised. FunderMax received an outstanding assessment in ALL areas of the evaluation of the Excellence Model."